Simply Slender 32 oz Master Cleanse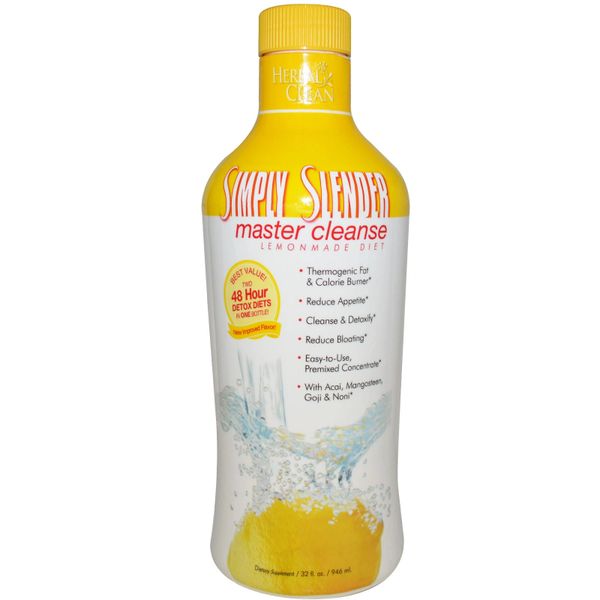 Simply Slender 32 oz Master Cleanse
Simply Slender Lemonmade Diet
Simply Slender Lemonmade Diet is the modern day Master Cleanse premixed concentrate. After four years of research and development Simply Slender has synergistically blended the proper amounts of the traditional recipe with modern ingredients that enhance the benefits of this diet and cleansing program and help provide the vitamins and antioxidants you need to safely and effectively cleanse and lose the unwanted pounds.
• Lemon Juice
• Cayenne Pepper
• Grade B Maple Syrup
• Acai
• Noni
• Mangosteen
• Goji
• Beta Carotene
• Vitamin C

Master Cleanse Made Easy
For decades people have been paying up to $80 and struggling with a basic Master Cleanse recipe to squeeze lemons, pour sticky maple syrup and measure cayenne powder. Now you get the benefits of a premixed specialized formula that is backed by research!
• Costs Less Than Using the Traditional Recipe
• Easy-to-Use – No Mess
• Backed by Research
• No Fasting Required