NVIE Nutrition BCAA 30 Servings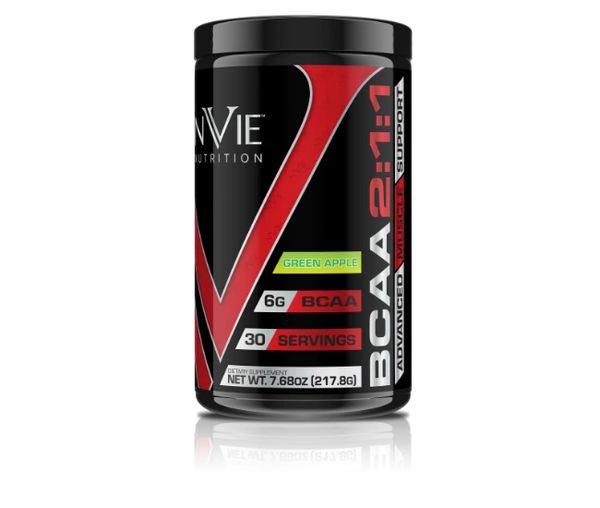 NVIE Nutrition BCAA 30 Servings
Advanced Muscle Support: BCAA 2:1:1 is an advanced muscle support formula that helps to prevent muscle breakdown during and after a workout. Easily digested, the BCAA 2:1:1 formula made with L-Leucine, L-Valine, and L-isoleucine, promotes muscle growth, muscle recovery, and reduce soreness. Mixes instantly with water and has a delicious taste with no fillers or maltodextrin.
Ingredients:
Supplement Facts
Supplement Facts


Serving Size 1 Scoop (7.26g). Servings Per Container: Approximately 30
Amount Per Serving
% Daily Value
BCAA
6 g
**
L-Leucine
3 g
**
L-Valine
1.5 g
**
L-Isoleucine
1.5 g
**
Other Ingredients: Natural & Artificial Flavors, Citric Acid, Sucralose, FD&C Blue#1
*These statements have not been evaluated by the FDA. This product is not intended to diagnose, treat, cure, or prevent any disease, but rather a dietary supplement intended for nutritional support.