Intramino by Genone 30 Servings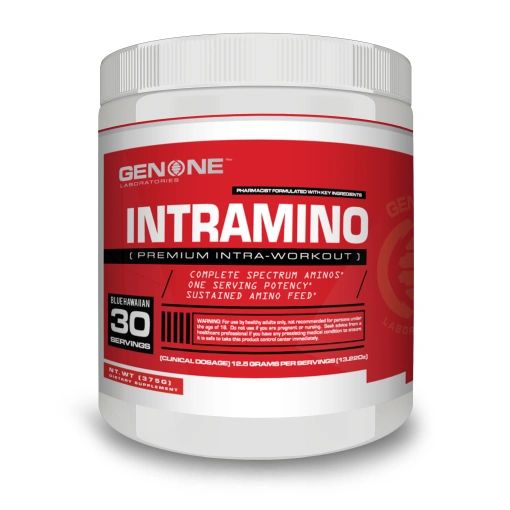 Intramino by Genone 30 Servings
INTRAMINO Genone Labs (Intra Workout Formula)
Optimize your workouts with Intramino premium intra-workout drink. GenOne Laboratories has constructed a top of the line premium intra-workout formulation to help great athletes become elite. The period in-between the start and end of your workout is the most critical time frame for results. Intramino is a cocktail of amino acids designed to help increase workout intensity, and take your results to the next level. Training intensity is the key, so take one scoop of Intramino from GenOne Laboratories and enter every workout with an edge.
Intra / Post Workout Formula
Accelerated Recovery and Muscular Performance*
Delicious Flavors and Easy Mixibility
Increases Energy*
Eliminates Soreness*
Try Intramino in the great tasting flavors of Blue Hawaiian, Razz Mojito, Watermelon, and Citrus Cooler.